Opening the way to a more creative and communicative future, that is the main purpose of the new artificial intelligence imaging model powered by Stability AI. This tool, known as dream studio, is now openly available and offers a first free trial. We have already made good use of it to create the image you see on the cover, under the description "King Kong using a laptop in the moon, photorealistic". How about? .
Dreamstudio, an image generator available to everyone
Stability IA is a community made up of more than 20,000 developers who work together towards a common goal: to create innovative solutions for people through artificial intelligence. Likewise, one of his great concerns is that these creations are ethical and accessible, that they are really useful.
An example of this is his latest release, the open source imaging model who have been baptized as stable diffusion and through which they have created the Dreamstudio tool. Before being available in the open, Dreamstudio passed, as is logical, through its beta version. During this time, from Stability IA, they were perfecting it in collaboration with the legal, ethical and technological teams of HuggingFace, and with the engineers of CoreWave.
In addition, it has already been announced that, soon, tools will be released that will serve to enhance Dreamstudio and reduce potential adverse outcomes. These additional tools will be made in collaboration with partners that have not yet been disclosed.
How Dream Studio works
Like other similar models, Dreamstudio takes advantage of artificial intelligence to generate images from descriptive text. However, something that differentiates Dreamstudio from its predecessors (Dalle-2, Image) is that it is not a closed model. It is not necessary to subscribe to any list or settle for a small demo, whoever wishes can create an account in the tool and start enjoying it. Yes, there is a limit of free images that you can generateafter this you will have to pay to be able to use it, being the minimum top-up of 10 pounds.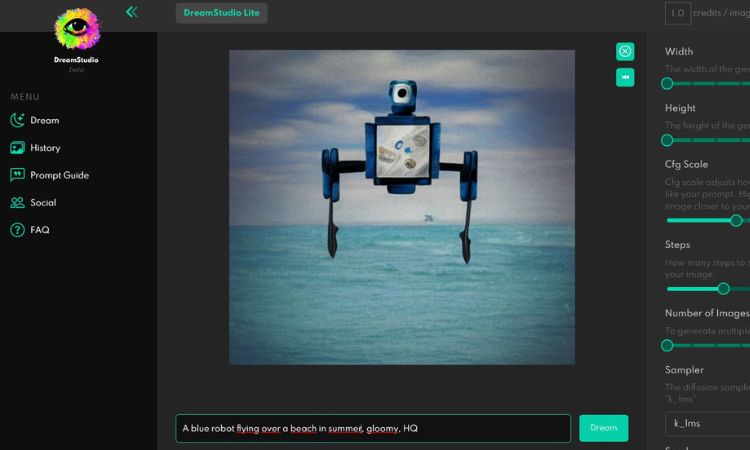 Also, in your case, the tool allows you to modify various parameters when configuring how you want your image to be. You may determine width and height, although depending on the measurements you enter, the cost of computation and image generation count will vary. That is to say, Dreamstudio will not value the same way that you generate 100 images of 512×512 as that of generating 100 of 768×1024, so you can create more or less quantity for free depending on this.

The cfg scale is another of the parameters that you can modify, the higher the value you indicate, the greater the degree of similarity between your description and the final image. The number of steps that Dreamstudio will spend creating or number of images are other options to determine.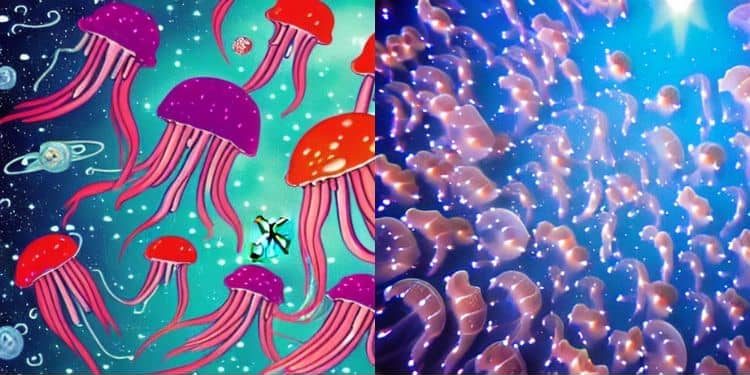 As for editing, at the moment, there is no native tool whose function is to scale or enlarge an image generated in Dreamstudio. What is recommended is to download it and use an external tool for it.
A project open to collaborations
From Stability AI encourage anyone who wants to conduct public reviews of the current version of Dreamstudio. By having open source, it is possible that Internet users who are experts in the field can make contributions to help improve the tool. However, when this is done, please indicate the date of said review and that it is a beta version, since the tool will continue to improve soon with everyone's help.
On the other hand, the model has been published under a Creative ML OpenRAIL-M license, which allows both commercial and non-commercial use of the images createdas long as they do not include people or brands.
Image: Dreamstudio
Stay informed of the most relevant news on our Telegram channel