The team behind the NFT platform Lympo, a subsidiary of Animoca Brands, confirmed on Monday that hackers managed to steal 165.2 million LMT tokens. The amount was valued at US$ 18.2 million.
According to project representatives, the hackers accessed 10 of the project's online wallets during the attack.
To minimize the exchange rate impact of the hack, the team temporarily withdrew LMT tokens from various liquidity pools.
However, that hasn't stopped the cryptocurrency's price from dropping more than 90% in the last 24 hours, according to data from Coinmarketcap.com.
At the time of writing, the token is priced at $0.017 after trading above $0.10 about a day ago.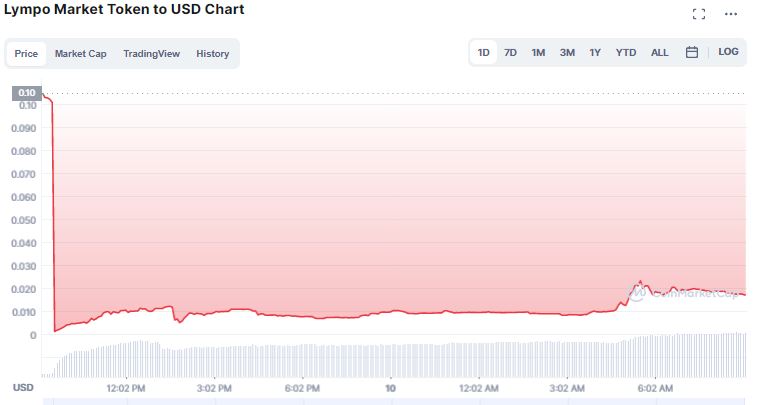 Meanwhile, the other token in the Lympo ecosystem, LYM, plummeted from $0.0076 to $0.0017 within minutes.
Then the crypto asset partially recovered its value. It is currently trading at $0.0054.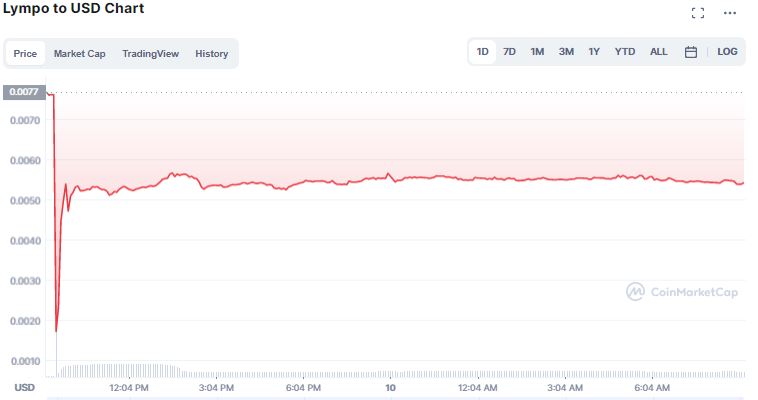 Attack is still under investigation
In a note, the Lympo team noted that most of the project's reserves are held in offline wallets. Therefore, they were not affected by the hack.
"The attack is still being investigated. But we assure all LMT token holders that we are working hard to resume normal operations as soon as possible. We are preparing a comprehensive plan on how the effects of this attack will be remedied and will share it with our community as it becomes available."
Apparently, most of the stolen tokens were sent to a single address, exchanged forEthereum (ETH) on Uniswap and SushiSwap, and then shipped elsewhere.
Headquartered in Hong Kong, Animoca Brands is a major player in the NFT and gaming digital property industries. The gaming software and venture capital company acquired Lympo in December 2020.
"We are working with Lympo to help them with a recovery plan. But we don't have specific mechanisms," Animoca CEO Yat Siu told Cointelegraph.
Also Read: Metaverse Riot Racers Announces Beta Version
Also Read: Experts Believe BTC Could Drop to $35K with the Return of the Death Cross
Also read: Cryptocurrencies today: Bitcoin has a slight rise and cryptocurrencies rise. Solana, Cardano and XRP remain in decline.