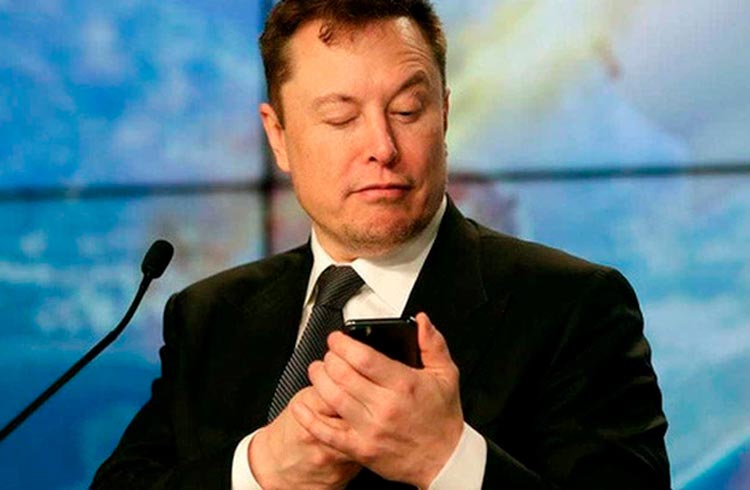 Although he previously stated thatDogecoin (DOGE) would be the cryptocurrency of Mars, Elon Musk, CEO of Tesla and SpaceX, seems to have backtracked a bit from his idea.
In an interview with a famous podcast presented by Lex Friedman, the billionaire explained that DOGE has some limitations that make its use on the red planet unfeasible.
According to Musk, there are synchronicity issues. Therefore, Mars would need to have a digital currency "independent" of planet Earth:
"Well, I think [planet] Mars itself will need to have a different currency because you can't synchronize due to the speed of light… Mars, on the closest approach, is about four light minutes away. Then, on the farthest approach, it's about 20 light minutes away, or maybe a little more. So, you can't really have something syncing… If you have a 20-minute speed of light issue, if it has a one-minute blockchain, it won't sync properly."
Despite this, he reinforced that the planet must have its own cryptocurrency. But that decision will be up to the Martians:
"I don't know if Mars will have a cryptocurrency, but it probably will, and it will be some kind of thing located on Mars. I think cryptocurrencies are an interesting approach to reducing money mistakes."
Dogecoin better than Bitcoin as a currency
While noting that DOGE is not the ideal cryptocurrency for Mars, Elon Musk said later in the interview that Dogecoin is fundamentally better than other cryptocurrencies such as Bitcoin.
On the BTC, in particular, he highlighted that the leading digital currency in market value has limitations on the volume of transactions. In addition, he highlighted that transaction processing time and fees charged are far from ideal.
In that sense, he said he sees Bitcoin more as a store of value than a currency per se.
"I think Dogecoin has merit, even though it was created as a joke. It really has a much higher transaction volume capacity than Bitcoin. And, you know, the low cost of making a transaction… the Dogecoin fee is pretty low. Now, if you want to make a transaction with Bitcoin, the transaction cost is very high. So you couldn't use it for most things and not even scale to a large volume."
How did the DOGE price react?
Dogecoin's price did not react positively to Musk's statements. Instead, it has retreated more than 6% in the last 24 hours, as have most of the major cryptocurrencies on the market.
As of this writing, DOGE is trading at $0.17, a price 77% lower than its historic record of $0.73 reached on May 8th.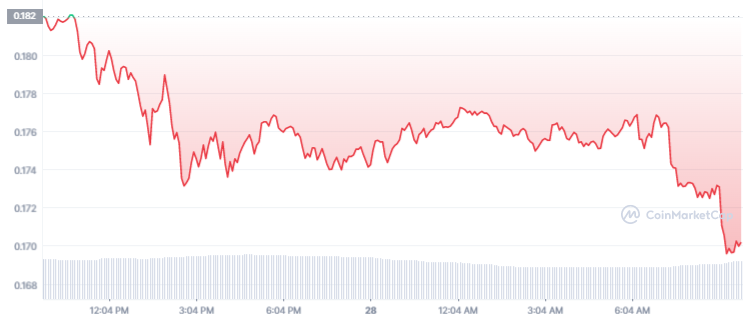 Also read: South Korea asks apple and google to remove metaverse games from their stores
Also read: DeFi will not replace the financial system, this is just a dream, says S&P report
Also Read: NFT Trading Volume Jumped More Than 40,000% In 2022 Report Says