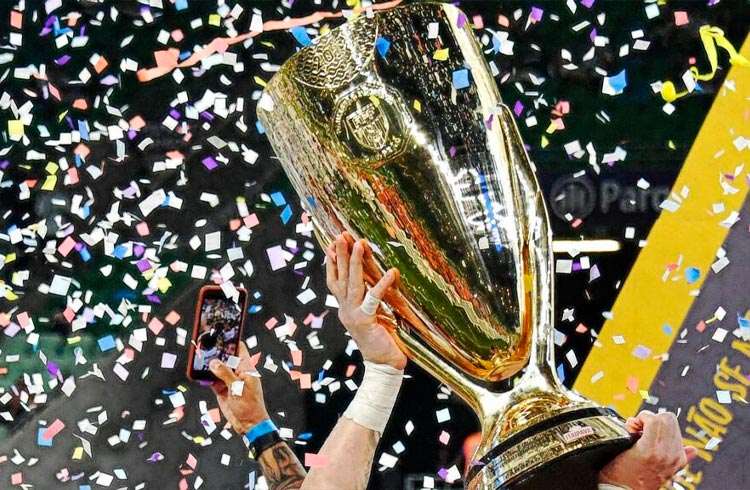 Cryptocurrency companies around the world have found a promising entry point in the sports market. And in Brazil this is no different.
Binance , one of the largest cryptocurrency exchanges in the world, announced this Monday (17) that it is the new master sponsor of the São Paulo championship, Paulistão Sicredi 2022.
In a statement sent to CriptoFácil, the exchange reported that its sponsorship provides for the launch of exclusive products.
This includes the development of a platform for NFTs and LiveNFTs, among other initiatives. In this way, the 2022 edition becomes the most innovative ever held.
"We are ready to promote many innovations and create unprecedented offers for brands and fans of the largest state in the country. Paulistão 2022 will give Binance national visibility and the chance to offer unprecedented products to fans", highlighted Guilherme Lenz Cesar, Partner at LiveMode, a partner company of the São Paulo Football Federation.
Binance will sponsor Paulistão
Also according to the statement, the idea is for Binance to be activated on the various platforms involved in the competition. The list includes streaming, arena advertising and social media partners.
For this season, the São Paulo Football Federation (FPF) aims to offer the best experiences for fans and sponsors.
"We are delighted to announce Binance, another global giant, as a partner of Paulistão Sicredi 2022. The crypto market has been growing a lot in Brazil. And the most innovative competition in the country now brings the largest brokerage in the world", said Reinaldo Carneiro Bastos, president of the FPF.
Meanwhile, Binance CEO and Founder Changpeng Zhao, CZ, highlighted that sponsoring a competition as important to the Brazilian sports calendar as Paulistão Sicredi 2022 marks Binance's immersion in Latin American football culture:
"We strongly believe in the potential of sport as an important means to spread the innovation brought by blockchain technology and cryptocurrencies , contributing to mass adoption. We look forward to bringing these two universes together, in a partnership that is sure to be very successful."
The Paulistão Sicredi 2022 Master Sponsorship is Binance's second sports marketing initiative in South America.
Since November 2021, Binance has also sponsored the Santos Futebol Clube shirt. In addition, the platform has an agreement with Santos for the commercialization/operationalization of products such as Fan Token and NFTs.
Also read: Brazil is the 3rd country in the world with the highest adoption of NFTs
Also read: Scammers impersonating Michael Saylor have already accumulated BRL 6 million in Bitcoin
Also read: Felipe Ribbe leaves Atlético Mineiro to become head of development at Socios.com in Brazil